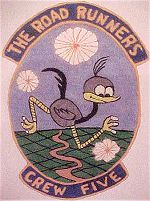 Tap To Enlarge!

"Five Hundred Days of VO-67"

Soon time will erase memories of all who know the story
Of what Sky Sailors did in Laos, with undaunted glory
VC gunners found it easy to send some to heaven
Twenty were lost from VO-Sixty-Seven

The Screaming Green Neptune's flew steadily on
In search of the trucks and supplies for the Cong
Laying their buoys in a perfect straight line
Making history in warfare, the first of it's kind

Tracers looked like ribbons, ablaze in the sky
But not one brave crewmember thought he would die
Alas, fate is the hunter, and to some made a call
They gave as much as they could, some gave it all

Remember the Phantoms, how they stood on their tails
They tried to protect us with the help of the Nails
Sandys and Jollys were scattered about
In case they were needed to get our butts out

The buzz of the mini guns expending their load
Jets roaring, wings flexing, were bugging the road
Red earth below us, bad guys running round
The buoys are talking, what a beautiful sound

For five hundred days VO-Sixty -Seven made history
Why their tale was not told still remains a big mystery
Just memories and brotherhood is all that remains
When they faced the guns in those Screaming Green planes

Those Special Green Neptune's are all gone from this earth
But the men who flew in them are aware of their worth
They took them to places that young boys do dream
But the realties of war aren't as clear as they seem

Old men together after all the long years
Laughing and hugging and shedding some tears
Was it all worth it, did they do any good
Did some die for nothing, they did the best that we could

We honor our heroes in those screaming green planes
Etched in our memory and souls are their names
I know it was worth it, the things that they did
It saved many soldiers, to come home to their kids

Bob Reynolds - 2001

In Memory of "The Crew-5 Roadrunners" of VO-67,
Lost in combat 2-17-68, Laos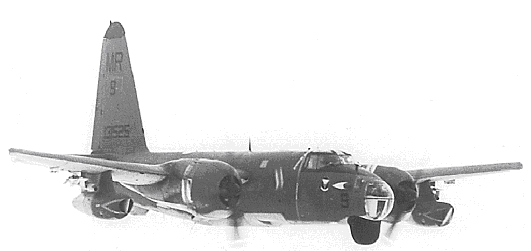 When the men of Crew-5 were interred at Arlington National Cemetery in 1994, Brendan Wonn was a few days shy of his sixth birthday. Brendan is the son of David Wonn and nephew of bombardier James Wonn Crew-5. This memoir of that day, as Brendan remembers it, was written when he was in Elementary school.

In 2008, Brendan will be in his third year at The Citadel. His Dad , David, thinks VO-67 has had a positive and meaningful impact on Brendanís life.


Twenty-One Gun Salute: A Memoir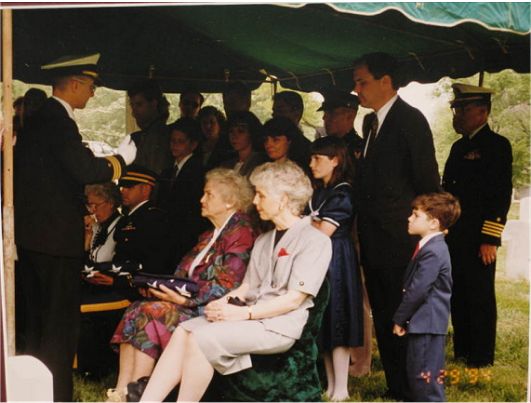 The distant view is unlike any other. The vast and elaborate landscape of the most well groomed piece of real estate in America lies in front of me. The grass beneath my feet is a perfect shade of green while the mature oak trees provide shade that is all too inviting. The meadow that lies ahead has been preserved, set aside for hundreds of years, on the foundation for which this country was built. Perfectly aligned, the countless headstones sweep all across the land that is Arlington National Cemetery.

All of my dad's side of the family is here; so many in fact, that I can't put a name on most of them. Then there are family friends of course, who came to pay their respects. We're all huddled outside the tent except my Grandma, my dad, and my aunt Bernice. The rest of the family has given them their own space and time together in the tent over the headstone. I can see that my grandma and aunt have been crying, but my dad has not. In fact, I don't ever remember my dad crying. I wonder if there's an age where boys stop crying; I sure haven't reached it yet. There's plenty of room inside the tent, which was drawn due to the ominous clouds that lurk overhead. Grandma is sitting down, with an American flag that has been folded, with precision, into a triangle and handed to her by the color guard.

I am the Unknown Soldier
A brother and a friend of yours
Who left so long ago

My legs are already sore. I've been standing "at attention" trying to imitate the uniformed Marine color guards. My dad told me to be on my best behavior for his brother's funeral, and what better way than to just act like the Marines. It's really easy actually; I just stiffen my arms and legs and hold my head high with a facial expression halfway between a smile and a frown. The hardest part, however, is that I keep blinking, while the real Marines can stare for what seems like eternity.

I can't stop studying these color guards. I'm pretty sure I know all of the symbols for the flags that they hold. There are the stars and stripes for the United States of America, and there's the Virginia state flag and finally, a black and white flag. I've seen it before, maybe once, but am not sure what it is. I understand at least the abbreviations - P.O.W.-M.I.A. My dad explained to me that his brother was considered a prisoner of war or missing in action, until just recently when they excavated some of his crew's medals and dog-tags from the crash site in Laos. He said it took them over 25 years to get to this day.

I was the hero of my family
And still my pictures upon their wall
I'm the poet and scholar
And the boy who lived next door
I am the Unknown Soldier

The casket has already been lowered, and the color guard is moving around a little. They each draw a rifle, and load each with a single bullet. They are in a perfect line, and there are about 20 of them - well, 21 to be exact. They angle their rifles high into the gray sky and the ominous clouds. Parents nearby instruct their children to cover their ears. My mom whispers something to my sister next to me and she follows suit, blocking the sound from her ears with her hand. My mom then whispers to me to do the same as the other kids, but I do not obey. I stand at attention with my arms stiffly at my side and head held high, like the Marines. Each gun fires a single shot down the line. The crashing boom rattles some of the other nearby children as they flinch with every shot. I try not to blink, but the task is hard enough without the gunshots blasting close ahead.

As the gunshots cease, and the procession concludes, my family heads out of the cemetery - each saying a silent prayer next to the headstone on their way out. Upon our departure, raindrops begin to fall. The 21 bullets opened up holes in the ominous clouds, initiating a slow stream of rainfall. By the time we get in our cars to leave, the rain is coming down in buckets, drenching those who were still outside. I looked out my window to see the color guard, still at attention.

I am the Unknown Soldier
With no more tears to shed
I'm just a fading memory
Part of the living dead

Summer had come and gone, and now, we were closing in on Thanksgiving. It is almost exactly half a year since the funeral, and I, my sister, and my dad have a day off because of Veteran's Day. Well, my dad doesn't really have the day off; mom had to encourage him to take a "sick day" to pay tribute to his brother and the many other veterans. Dad put us in his car and we head out. I'm not sure where we are going, and I don't ask, because I leave the questions for my sister. I guess I'm shy because my sister is always talking, and I can't get a word or two in of my own. My dad answers to my sister that we are going into Washington, D.C.

The drive is only about half an hour from our Virginia suburb. The drive is silent and serious. We made the connection based on our dad's expression that we are going back to the cemetery. I guess it is because of the look on his face. Normally he has a very happy disposition, but now, he has the same look he had at the funeral. My sister and I are quiet, and we resume the same behavior that we displayed at the funeral.

We arrive at the same spot in the cemetery that we had been just six months before. Everything looked the same, except the leaves have fallen off the trees and a great number are on the grass. It was so early in the morning that we beat the groundskeepers that would normally rake the leaves before any visitors. But on this day, there are unfamiliar people next to headstones much like us. They have already laid out flowers and notes for their loved ones. We walk along the ground which looks flat to the eye, but my feet can feel that it is uneven due to the digging and the sod that has been placed at the burial spot.

My dad asks us to say a prayer in our heads, and we stand with our heads lowered and our eyes closed for a little while. Insecurely, I peek to see if my sister and dad have finished their prayer so that I can finish mine. My sister and I head back to the car, as my dad stays, kneeling for a while. He kneels down, placing some fresh flowers and just looking at the spot. My sister and I get in the car, and sit silently, waiting for my dad to return and drive us back home.

About five minutes passes, and my dad is still just kneeling there. My sister goes to check on him, and I look through the back window to see what is happening. She pats him on the back and he gives her a hug in return, and she returns to the car without him. "Dad's crying", she says to me. I don't believe her until I see my dad return to the car himself, wiping his eyes. The memories of his older brother had been too much. It was on my dad's thirteenth birthday that he found out that his brother's OP-2E-Neptune had crashed in Laos. My sister and I began to cry too as my dad opened the door. I wonder what age it is that boys stop crying.

So lay down close beside me now
And gently stroke my face
And wrap your arms around me now
Before we leave this place
Some called me P.O.W.
Some called me M.I.A.
Some say I can't come home again
But I will return someday