"We Are Brothers"
We are brothers, not of the blood, but of the heart
And although we will never again feel the warmth of your hand
Or see the smile of your face
You, our brothers, will not be gone from our thoughts

The bond, cast many years ago and so far away, remains strong
Untold days have passed since we were young, loyal and without fear
Your days on this earth have ended, your Wings of Gold to Angel Wings
Your legacy of sacrifice and devotion to country are not forgotten

Your loss was not in vain, your life made a difference for countless others
Those whom did not even know of you or your bravery returned, lived
This because your actions denied the enemy the means to destroy life
They went home because you, stayed the course of " A Warrior"

So today we sound your name as a celebration of our Brotherhood
We "Toll the Bell" for all to hear, so all may know
That the spirits of hero's gather here, and we honor them
Forever, the Brotherhood, the Brotherhood, forever

Dedicated to our departed VO-67 Shipmates
Bob Reynolds 2001
VO-67 "Tolling of the Bell" Ceremonial Poem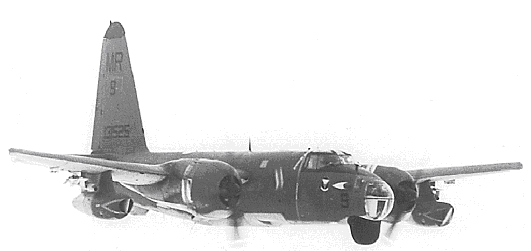 On an afternoon visit to the USAF Air Commando Park, Hurlburt Field, Florida, Lieutenant Barney Walsh, co pilot of Crew-7, Observation Squadron Sixty-Seven, was viewing the various USAF memorials and Vietnam era aircraft on display. Barney realized that this would be a perfect location to place a permanent memorial dedicated to the VO-67 aircrews who perished during squadron's ultra secret mission in 1967-68. When the VO-67 squadron arrived at Nakhon Phanom in 1967 they were officially declared Air Commandos by Colonel Aderholt. Could it possibly happen that a Naval Air unit and its men find an honored place at an Air Force memorial park? Inquires were made to the Air Commando Association as to the feasibility of this project being approved. As it turned out they were very honored to include our Naval memorial.





Tap Image To Enlarge!
During the squadron's second reunion in Reno, Nevada, a proposal was made by Lt. Walsh to the Officers and Men that VO-67 approve a proposed KIA memorial and that a memorial fund be established. The proposal was approved and donations were taken. Over whelming financial response by squadron shipmates, associates and family members produced the funds necessary to complete this most worthwhile project.

Shipmate Dick Bonin was installed as Memorial committee chairman. Barney Walsh and LTjg Rip Jacobs, who were also very busy planning the next reunion, joined Dick on the committee. After many long months of design and submittal and reworking of the language to be cast onto the granite tribute, final approval was granted by the airpark.

The granite memorial was dedicated during the third VO-67 reunion in Pensacola, Florida on May 10th, 2003. Several distinguished military speakers spoke of the courage and commitment by the officers and men of VO-67. Sue Jenkins introduced the many KIA family representatives on hand for the dedication. The Squadron Ceremonial Bell was used to "Toll" the twenty brave aircrew whose names are etched into the memorial granite.

It can truly be said that a visit to the VO-67 Memorial and Hurlburt Field Airpark can give one the sense that, they are "In the Presence of Hero's and Angels"